Technology & Marketing Law Blog
May 23, 2013
Talk on Designing Optimal Safe Harbors and Immunities
By Eric Goldman
Recently, I posted a Forbes article entitled "Designing Optimal Safe Harbors and immunities." Based on the feedback I got to the article, I plan to convert it into a full-blown law review article eventually (i.e., it could take me years). Because I plan to invest more into this project, I workshopped the paper at the University of Washington (thanks Zahr for organizing this!). From the talk: my presentation slides, audio recording (item #36) and video recording (item #37).
Posted by Eric at 09:00 AM Permalink | Copyright , Derivative Liability | TrackBack (0) | Printable Version
May 21, 2013
Google Crushes Home Decor Center's Trademark Challenge to AdWords
By Eric Goldman
Home Decor Center, Inc. v. Google, Inc., 2:12-cv-05706-GW-SH (C.D. Cal. May 9, 2013)
Home Decor Center sued Google in the wake of the Fourth Circuit's Rosetta Stone ruling. The lawsuit did not go well for it. Recently, the court granted Google's summary judgment motion on two grounds. The trademark challenges were dismissed because the court held that "Home Decor Center" was generic and therefore ineligible for trademark protection. All of the non-trademark claims were dismissed per 47 USC 230. Thus, not only has Home Decor Center's lawsuit died, so has its trademark. The only thing that could be worse is if the court orders Home Decor Center to pay Google's legal fees (I imagine Google will ask). Perhaps Home Decor Center will appeal the ruling—at this point, it has nothing to lose in the case other than more legal fees.
Purists will be disappointed that yet another court sidestepped the conceptually interesting question of when Google could be liable for selling trademarks as keyword ad triggers—a question that still has not been definitively resolved in court after more than a decade of legal battles, and now appears that it may never be answered. Google recently settled the CYBERsitter lawsuit, so Google has whittled its AdWords trademark litigation docket down to just two pending lawsuits: Parts.com and Ison. Parts.com will almost certainly end like this one did—a complete plaintiff loss on the merits plus a finding that the putative trademark Parts.com is generic—and Ison has already lost at the lower court and has zero chance on appeal. Thus, with just a little mop-up work remaining, Google has effectively cleared its AdWords trademark docket, reinforcing that Google has won the trademark battles over AdWords. It will be interesting to see if any future trademark owners make the sucker's bet of challenging the Mighty Google.
Home Decor Center is Generic
The Home Decor Center lawsuit baffled me generally, but perhaps the most baffling fact is that it only had a trademark registration on the Supplemental Register, not the Principal Register. The Supplemental Register is only for descriptive trademarks that haven't achieved secondary meaning, so the registration is usually worthless in court. Indeed, though the PTO makes a finding that the term is a descriptive trademark and not generic as part of granting a supplemental registration, courts don't need to defer to the PTO's determination, and this court didn't.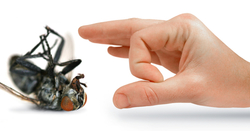 To help crush the trademark, Google conducted at least two consumer surveys, while Home Decor Center apparently didn't conduct any. Trademark defendants don't typically do their own consumer surveys about the plaintiff's trademark, but Google's surveys proved devastating to Home Decor Center's case. I don't know how much money Google spent on its consumer surveys, but I doubt the price tag was less than a quarter-million dollars. Thus, Google was willing to invest in a nuclear flyswatter to destroy a lawsuit it was likely to win even without the surveys. In a similar vein, Google did a consumer survey in the Ison case, which was an even weaker lawsuit. Google's willingness to vastly outspend its opponents provides a good cautionary tale for the next plaintiff who thinks it can challenge Adwords "on the cheap."
The court summarized its discussion on genericness:
Combining the words "home decor" with "center" does not primarily denote a specific origin or source. Rather, it merely identifies the "type of product" sold by Plaintiff, answering the consumer's "what are you" question with the response, a "center" that provides "home decor."
Overall, I've previously argued that the term "[noun] Store" is categorically generic for a retailer selling [noun]. This ruling is similar; using "center" rather than "store" doesn't really change the analysis. As Parts.com will soon find out, "[noun].com" is also generic for an online retailer of [noun].
The Section 230 Analysis
The court says that Home Decor Center's state law claims are all derivative of its trademark claims. Thus, when the trademark died, so did the derivative claims. But even if that wasn't true, the court says the derivative claims are preempted by 47 USC 230. This is because Home Depot, the AdWords advertiser who purchased the allegedly problematic ads, used Google's tool to dynamically insert the search query (in other words, the purported trademark) into the ad copy. When the advertiser uses Google's dynamic keyword insertion feature, Google doesn't "create or develop" the ads in question (with cites to Jurin and Goddard). Home Decor Center presented some evidence that Google's sales rep discussed the ad copy with Home Depot, but ultimately it appears Home Depot wrote all of the ad copy itself. Compare the murky Section 230 discussion in the CYBERsitter case, now effectively orphaned by settlement of that case.
___
For more on this topic, see my recent blog posts on trademark infringement and keyword advertising:
* Suing Over Keyword Advertising Is A Bad Business Decision For Trademark Owners
* Florida Proposes to Ban Competitive Keyword Advertising by Lawyers
* More Confirmation That Google Has Won the AdWords Trademark Battles Worldwide
* Google's Search Suggestions Don't Violate Wisconsin Publicity Rights Law
* Amazon's Merchandising of Its Search Results Doesn't Violate Trademark Law
* Buying Keyword Ads on People's Names Doesn't Violate Their Publicity Rights
* With Its Australian Court Victory, Google Moves Closer to Legitimizing Keyword Advertising Globally
* Yet Another Ruling That Competitive Keyword Ad Lawsuits Are Stupid--Louisiana Pacific v. James Hardie
* Another Google AdWords Advertiser Defeats Trademark Infringement Lawsuit
* With Rosetta Stone Settlement, Google Gets Closer to Legitimizing Billions of AdWords Revenue
* Google Defeats Trademark Challenge to Its AdWords Service
* Newly Released Consumer Survey Indicates that Legal Concerns About Competitive Keyword Advertising Are Overblown
[Photo Credit: Give Pests The Flick With An Isolated Hand Flicking A Huge Dead Fly // ShutterStock]
Posted by Eric at 09:44 AM Permalink | Derivative Liability , Search Engines , Trademark | TrackBack (0) | Printable Version
May 20, 2013
Suing Over Keyword Advertising Is A Bad Business Decision For Trademark Owners--General Steel v. Chumley (Forbes Cross-Post)
By Eric Goldman
General Steel Domestic Sales, LLC v. Chumley, 2013 WL 1900562 (D. Colo. May 7, 2013)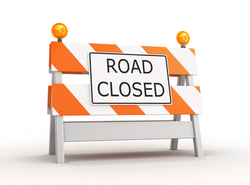 Trademark owners rarely win keyword advertising lawsuits in court. Reinforcing this conclusion, another trademark owner lost a trial over competitive keyword advertising despite a number of key facts in its favor.  Given how often trademark owners lose keyword advertising lawsuits, why do they keep wasting their time and money?
The Lawsuit
General Steel Corporation and Armstrong Steel Corporation compete in the "prefabricated steel building business." Chumley, a former employee of General Steel, launched Armstrong Steel and ran Google ($GOOG) AdWords ads on the keyword "General Steel" with ad copy such as:
General Steel Buildings www.ArmstrongSteelBuildings.com Price Your Building Online Or Let Us Do It. Guaranteed Lowest Prices!
and
General Steel Buildings Price an Armstrong Steel Building Online in Minutes Or Let Us Do It. www.ArmstrongSteelBuildings.com.
(As usual, the court doesn't discuss whether Armstrong Steel broad-matched the word "steel").
Eventually, Armstrong Steel made its ad campaign more clearly comparative, buying the keyword "General steel buildings" to display ad copy such as:
Don't Buy General Steel Without Pricing Armstrong First. Price a Steel Building in Minutes! www.ArmstrongSteelBuildings.com
In addition to the keyword advertising campaign, Chumley (or an employee of his) issued press releases that contained false claims and were attributed to a fictitious employee, and the defendant's website made additional false claims.  Chumley further falsely published Internet postings in the name of General Steel's CEO.  Rebecca Tushnet discusses the false advertising angles of the case.
General Steel sued Armstrong Steel and Chumley for false advertising and trademark infringement.  After a bench trial, the judge ruled for General Steel on the false advertising claims and for the defendants on the trademark claims.
Regarding keyword advertising, General Steel's trademark claims failed because it couldn't show actionable consumer confusion.  The court says it "suspects" that some searchers clicked on Armstrong Steel's ads believing it would take them to General Steel's website.  However, that wasn't enough to win the case (especially after a key Ninth Circuit 2011 ruling on keyword advertising) because  "[o]ther than its suspicions, plaintiff offered no evidence at trial of actual confusion,"  and because steel buildings are complex purchases that buyers will research carefully.  The court concludes:
While Armstrong was using the term to refer to plaintiff's company, the Court does not find the record supports the finding that such use was likely to cause confusion among consumers in light of all of the surrounding information that identified Armstrong Steel as the source of the website and distinguished Armstrong Steel from General Steel.
The court also rejects a common argument by trademark owners that "potential customers entering the term 'general steel' into a search engine are searching exclusively for that company, as opposed to executing a broader search for all companies selling similar products."   (See the uncited study by Franklyn and Hyman supporting this analysis).  The court instead says "the connection between the search term entered and the appearance of an advertisement is too attenuated to suggest an actual affiliation between the two."
Implications
This is really a devastating loss for the plaintiff--and for trademark owners generally.  On its face, this case looked like a sure win for the trademark owner.  After all, the ad copy referenced the trademark in a non-comparative way--usually thought to be a "no-no"--plus the advertiser engaged in false advertising elsewhere.   If a trademark owner can't win a case with those attributes, when can it win a competitive keyword advertising case?
As it turns out, the answer is "rarely."  Though not a lot of cases have reached the final merits of trademark claims over keyword advertising, the rulings (summarized below) demonstrate why trademark owners should think carefully before suing over competitive keyword advertising:
* plaintiff got injunction: CJ Products v. Snuggly Plushez (2011); InternetShops v. Six C (2011) (note: defendant admitted trademark liability, so the opinion only deals with remedies).
* plaintiff won summary judgment: Storus v. Aroa (2008).
* plaintiff won at trial: Binder v. Disability Group (2011).  This case was decided before the Ninth Circuit ruling in Network Automation, and I believe it's no longer good law.
* defendant won summary judgment: J.G. Wentworth v. Settlement Funding (2007); Designer Skin v. S&L Vitamins (2008); 1-800 Contacts v. Lens.com (2010); Montana Camo v. Cabela's (2011); Jurin v. Google (2012) (note: unlike the other cases, in Jurin the defendant was Google, not the advertiser); CollegeSource v. AcademyOne (2012).
* defendant won at trial: Fair Isaac v. Experian (2009) (technically, the final win came in a post-trial ruling after a jury trial); College Network v. Moore (jury ruling in 2009; affirmed on appeal in 2010); Consumerinfo v. One Techs. (2011) (jury trial); General Steel v. Chumley (bench trial).
For more on this topic, see my recent blog posts on trademark infringement and keyword advertising:
* Suing Over Keyword Advertising Is A Bad Business Decision For Trademark Owners
* Florida Proposes to Ban Competitive Keyword Advertising by Lawyers
* More Confirmation That Google Has Won the AdWords Trademark Battles Worldwide
* Google's Search Suggestions Don't Violate Wisconsin Publicity Rights Law
* Amazon's Merchandising of Its Search Results Doesn't Violate Trademark Law
* Buying Keyword Ads on People's Names Doesn't Violate Their Publicity Rights
* With Its Australian Court Victory, Google Moves Closer to Legitimizing Keyword Advertising Globally
* Yet Another Ruling That Competitive Keyword Ad Lawsuits Are Stupid--Louisiana Pacific v. James Hardie
* Another Google AdWords Advertiser Defeats Trademark Infringement Lawsuit
* With Rosetta Stone Settlement, Google Gets Closer to Legitimizing Billions of AdWords Revenue
* Google Defeats Trademark Challenge to Its AdWords Service
* Newly Released Consumer Survey Indicates that Legal Concerns About Competitive Keyword Advertising Are Overblown
[Photo Credit: Closed Road // ShutterStock]
Posted by Eric at 09:07 AM Permalink | Marketing , Trademark | TrackBack (0) | Printable Version
May 17, 2013
Judge's Facebook Friendship With Victim's Parent Does not Taint Proceeding -- Youkers v. Texas
[Post by Venkat Balasubramani]
Youkers v . Texas, No. 05-11-01407-CR (Tx. Ct. App. May 15, 2013) [pdf]
Youkers was convicted for tampering with evidence after he was indicted for assaulting his girlfriend who was pregnant with his child. He entered into a plea deal under which his prison sentence would be suspended and he would have to pay a fine. Three months after the deal, the State filed a motion to revoke the suspended sentence (and send Youkers to prison), contending that he violated the terms of his supervision.
Younkers entered an "open plea of true" and sought leniency on the basis that while he did not previously have a stable place to live, he did now.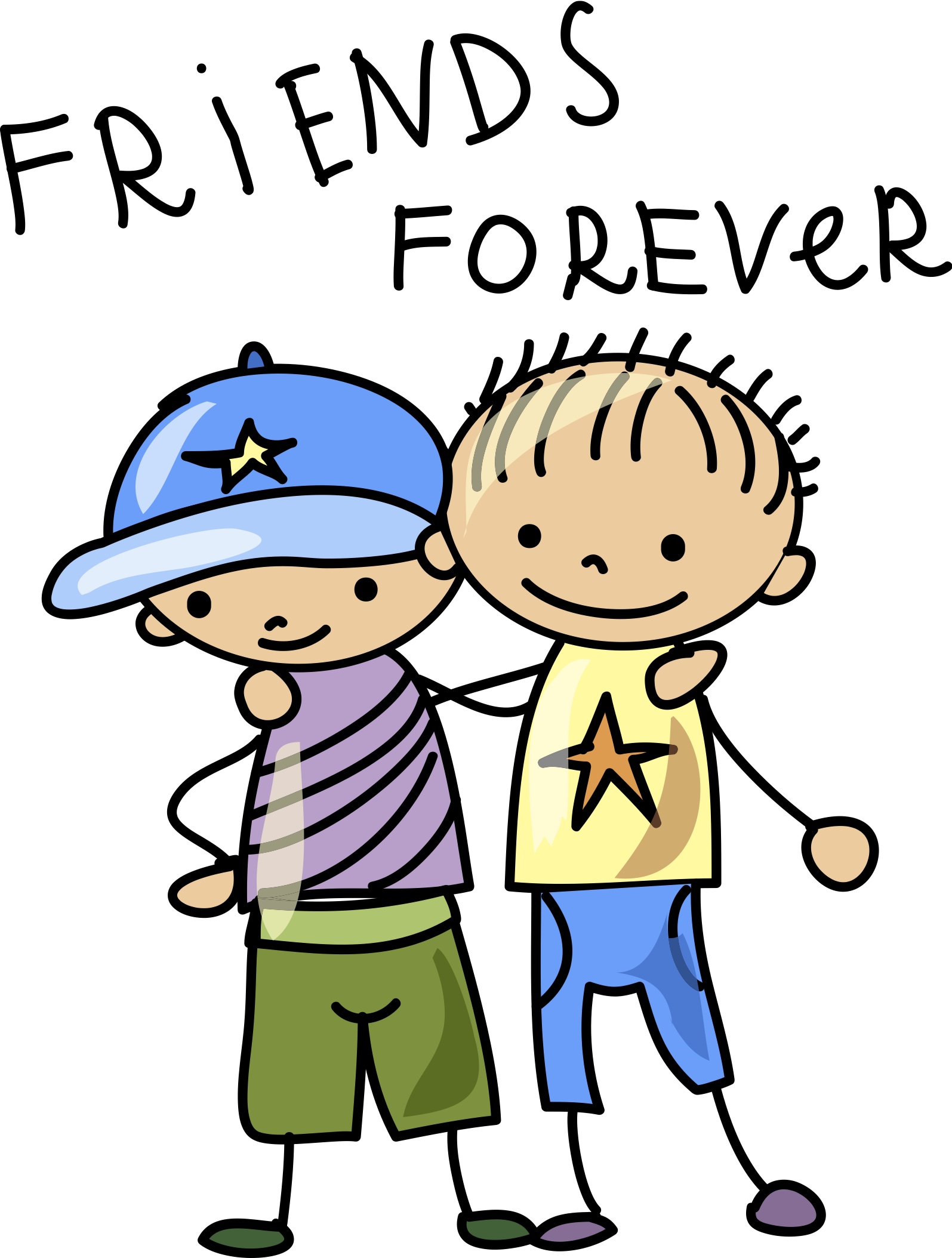 The trial judge rejected his contentions and sentenced him to 8 years in prison. The judge also rejected his request for a new trial.
Youkers appealed, and raised (among other issues) the fact that (1) the trial judge was Facebook friends with the victim's father and (2) in the context of the initial proceeding, the victim's father sent the trial judge an ex parte communication in the form of a Facebook message. The appeals court says none of this rises to the level of improper bias.
The Communications Do not Show Bias: Youkers' appeal was focused on the Facebook friendship, but the court points out that the communications between the victim's father and the judge in the initial proceedings do not show bias. The communication took place in the initial proceeding, was actually favorable to Youkers (it sought leniency), and the trial judge treated it as an ex parte communication. (The judge placed the communication in the record, and warned the father that such communications were not allowed.)
Mere Fact of Facebook Friendship Also Does not Show Bias: Turning to the key question of whether merely being Facebook friends is sufficient to show bias, the court says no. Citing to a recent ABA Standing Committee report, the court says that judges are not prohibited from using social media:
Allowing judges to use Facebook and other social media is also consistent with the premise that judges do not forfeit [their] right to associate with [their] friends and acquaintances nor [are they] condemned to live the life of a hermit.
In fact, such a regime "would . . . lessen the effectiveness of the judicial officer." (Citing Comm. on Jud. Ethics, State Bar of Tex., Op. 39 (1978).) Nevertheless, while social media may be useful professionally (judges are elected, and the court recognizes that social media is part of any modern day judicial campaign) and personally, judges must still abide by the applicable ethical rules.
The court looks to the Texas Code of Judicial Conduct and several Canons, all of which prohibit any actions that undermine public confidence in the judiciary or that would convey anything other than impartiality. On the core question of where mere Facebook friendship warrants recusal, the court says no:

Merely designating someone as a "friend" on Facebook "does not show the degree or intensity of a judge's relationship with a person." ABA Op. 462. One cannot say, based on this designation alone, whether the judge and the "friend" have met; are acquaintances that have met only once; are former business acquaintances; or have some deeper, more meaningful relationship. Thus, the designation, standing alone, provides no insight into the nature of the relationship.
Youkers was required to produce additional evidence that there was an improper relationship and he failed to do this. The court does say that judges should be careful to not let third parties (i.e., the victim's father in this case) convey the impression that they have special sway over the judge, but the judge did the right thing here. As soon as the father made a statement, the judge flagged it as an improper ex parte communication and instructed the father to not send any more messages along these lines.
__
Shocker of shockers. For the most part, courts recognize that judges are also humans, and things like social networks should not be off-limits to them merely because they are judges.
Courts also recognize that a Facebook friendship is not necessarily a meaningful gesture, and even if it was, judges have friends too and should be able to socialize online (and express social preferences) in the same way they do off-line. (On the legal significance of Facebook friendship generally, see Quigley Corp. v. Karkus, No. 09-1725, 2009 U.S. Dist. LEXIS 41296, at *16, n.3 (E.D. Pa. May 19, 2009): "[T]he Court assigns no significance to the Facebook "friends" reference .. . . Indeed, "friendships" on Facebook may be as fleeting as the flick of a delete button.") This is not to say that judicial officers socializing online do not have to exercise extra care. Privacy settings can be confusing. When viewed offline or in a different context, it's often unclear who online statements may be attributed to. There's also the issue of judicial elections, which present additional concerns.
The real issue here is the ex parte communication, which the judge in this case recognized was a no-no. Most people would know to not send a letter trying to chambers trying to influence the outcome of a case. Does the Facebook system encourage ex parte communications and allow them to take place in a scenario where people who communicate to judges don't see them as obviously problematic? Also, most people would not necessarily have an easy time tracking down a judge's contact information, but does being Facebook friends with a judge make it that much easier to send him or her a note? I don't know the answers to these questions.
In the meantime, litigants will continue to attack decisions based on online relationships, but their efforts are likely for naught.
Related posts:
Is Recusal Required When a Judge is Facebook "Friends" With a Prosecutor? Question Certified to Florida Supreme Court -- Domville v. State
Florida Judge Disqualified Over Facebook Friendship With Prosecutor.
Is the Florida Bar Taking Facebook Friendship Too Seriously?
San Diego County Bar Tackles Lawyer Friend Requests and the Ex Parte Rule
South Dakota S.Ct Recognizes the Obvious: a Happy Birthday Message on Facebook Doesn't Mean Much -- Onnen v. Sioux Falls Independent School Dist.
Facebook "Likes" Aren't Speech Protected By the First Amendment–Bland v. Roberts
Engaging Facebook Friends Doesn't Violate Non-Solicitation Clause--Invidia v. DiFonzo
[image credit: Shutterstock/virinaflora: "best friends"]
Posted by Venkat at 02:26 PM Permalink | Privacy/Security | Printable Version
May 14, 2013
UK's New Defamation Law May Accelerate the Death of Anonymous User-Generated Content Internationally (Forbes Cross-Post)
By Eric Goldman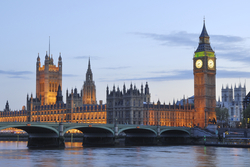 Historically, United Kingdom defamation law has been victim-favorable.  In an effort to modernize its defamation law, the UK Parliament recently enacted the Defamation Act 2013 (royal assent was given on April 25).  The act generally makes it harder for plaintiffs to win defamation lawsuits, but I'll focus on the effects of Section 5 of the act, entitled "Operators of websites."
Section 5 sets up a "notice-and-takedown" system for defamation from user-generated content (UGC).  A web host or other online service provider isn't liable for defamatory UGC unless it receives a takedown notice (containing specific information required by the act) and fails to remove the content on a timely basis.  Moderating user content doesn't disqualify the website operator from the act's protection, but the act excludes when the website operator acts with "malice"--a proviso that might prove nettlesome in practice.  All told, in theory, a defamation victim cannot sue a UK-based UGC website without first sending a takedown notice and giving the website the opportunity to remove the content.
Notice-and-takedown schemes create predictable problems.  It's easy enough for anyone to send a takedown notice, especially because the UK act apparently doesn't impose any adverse consequence for sending bogus notices; and if a website faces liability only if it ignores the notice, it will reflexively remove content in response to takedown notices, irrespective of the notice's legitimacy.  So surely the act's notice-and-takedown will be abused, as inevitably happens with all notice-and-takedown systems.
However, what's really interesting about Section 5 is its bonus requirement for UGC websites to avoid defamation liability: they qualify for the act's protection only if the defamation victim can find the user to sue him/her.  The act doesn't explicitly say what information about its users the website operator must give a defamation victim or when (and some of these requirements will be spelled out in regulations that are being developed), but to me the implication seems clear: if the website operator can't provide authenticated identifying information about its users, the website operator will lose the act's protection (unauthenticated information is useless to plaintiffs if falsified).
The requirement that website operators help plaintiffs find their users represents a major new development in the law applicable to UGC.  In particular, I think the rest of the act's notice-and-takedown scheme effectively codifies existing UK law.  For example, a February ruling (Tamiz v. Google, Inc., [2013] EWCA Civ 68) basically adopted a notice-and-takedown rule for defamatory UGC on Google's Blogger.com platform; and the European Union's Electronic Commerce Directive (2000/31/EC, Article 14--apparently adopted by the UK) establishes a notice-and-takedown scheme for all types of UGC, not just defamatory content.  So I believe the act's most change to existing law is creating a user-identification obligation.
(Note 1: I don't know EU law well enough to understand if UK imposing this additional requirement violates the EU E-Commerce Directive and, if so, what consequences that has.  If you have thoughts about that, please let me know).
(Note 2: some UGC websites, including Facebook and Google+, have voluntarily adopted policies that require users to provide their real names.  This law likely won't change their behavior, though it might make those sites feel like they don't have discretion to repeal their policies).
So while we expected the UK Defamation Act to provide additional legal comfort to website operators, instead it creates an apparent dilemma for them.  If UGC websites want the legal protection of a notice-and-takedown system, they have to authenticate and identify their users.  If they don't, then they lose the act's protection, exposing them to potential liability for defamatory UGC even if they never receive a takedown notice.
Faced with this dilemma, UGC website operators in UK surely will prevent users from publicly posting any content until the website operator has authenticated the user's identity and contact information.  (For example, simply having a user's IP address doesn't seem to satisfy the act, nor will websites rely on the fact that it's hard to publish truly anonymous UGC).  As a result, even if a user publishes online content "anonymously" or "pseudonymously," their words still will be attributable to them if legally challenged.
Although the act only applies to defamatory UGC, website operators won't authenticate users only when users are writing potentially defamatory content.  Instead, website operators will collect and authenticate users' identifying information universally, meaning that data will be available for anyone who submits a qualifying subpoena--including governments and plaintiffs pursuing non-defamation claims.  The act could have restricted third party access to this user data when it isn't being sought by a defamation victim, but it didn't.
Further, I expect more legislatures throughout the world will follow this template: conditioning website operator protection (whether based on notice-and-takedown or some other system) on the ability to getting identifiable information about the bad user.   So not only will UK websites authenticate all users before allowing them to post UGC, but eventually UGC websites in other countries will do so as well.
All of this reinforces how the United States' Internet Law differs from the rest of the world.  The United States does have a notice-and-takedown scheme for copyright infringing UGC (17 U.S.C. 512(c), a provision that's proven somewhat problematic), but the safe harbor doesn't require websites to authenticate users or attribute their content.  (Per 17 U.S.C. 512(h), websites must turn over information about their users on request, but they aren't required to collect or keep information about their users).  Otherwise, websites generally aren't liable for UGC, whether or not potential plaintiffs can find the users to sue (see 47 U.S.C. 230).  Occasionally we've seen proposals in the United States to link website protection with user attribution (see, e.g., New York and Illinois), but (1) those proposals have gone nowhere, (2) they are probably unconstitutional, and (3) when done at the state level, they are preempted by Section 230 (see, e.g.,  this ruling involving Backpage).
Thus, while anonymous online content appears imperiled globally, websites in the United States should be able to preserve anonymous online content for the foreseeable future.  I'll leave it up to you to figure out which approach you like better.
[Photo credit: The Houses of Parliament and Big Ben at night // ShutterStock]
Posted by Eric at 09:00 AM Permalink | Content Regulation , Derivative Liability , Privacy/Security | TrackBack (0) | Printable Version
May 12, 2013
Perfect 10 Gets a Surprising Partial Sumary Judgment in 512 Case--Perfect 10 v. Yandex
By Eric Goldman
Perfect 10, Inc. v. Yandex N.V., 2013 WL 1899851 (N.D.Cal. May 7, 2013)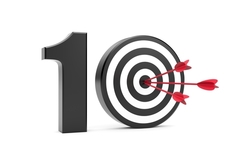 Few names strike as much fear--and derision--among Internet lawyers as Perfect 10. Perhaps the quintessential Internet Law plaintiff of the 2000s decade, Perfect 10 went on a dubious litigation campaign filled with precedent-setting losses and massive legal bills for all participants. Perfect 10 won a ruling here and there, but for the most part, Perfect 10's courtroom efforts have been a categorical failure. Indeed, few plaintiffs have created more favorable Internet Law precedent than Perfect 10.
Thus, it's a little disorienting/surprising to see Perfect 10 win anything in court, even if it's a small preliminary ruling. Perfect 10's target in this lawsuit is Yandex, the Dutch company operating the leading Russian search engine. In this ruling, the parties are wrangling over Yandex's ability to qualify for the 512 safe harbors.
Consistent with its past (and IMO unnecessarily sloppy) practices, Perfect 10 didn't send a prototypical 512(c)(3) notice. Instead, one takedown notice it sent consisted of:
a cover email attaching the DMCA notice. Next, there was an attached PDF file. The PDF file began with a short DMCA notice letter that described the contents of the DMCA notice itself and requested that the images be taken down. The notice letter was followed by several pages of screen shots from Yandex's own image search web sites. The screen shots showed the allegedly-copyrighted images in Yandex's search results along with corresponding links to the party directly hosting the content. In many instances the links to the third-party sites were truncated, but it was possible to copy the whole link by right-clicking on the image in the file. At the end of each sample notice was a single screen shot from Perfect 10's own website that included the allegedly copyrighted images in a four-by-four grid of images.
Yandex raised several objections to this notice. Yandex says that Perfect 10's notices should be reviewed in combination with the others because the aggregated workload processing the many PDFs it received was unnecessarily high, but the court accepts Perfect 10's request just to look at this one. (That turned out to be an uncharacteristically savvy litigation move from Perfect 10). The court is unmoved by Yandex's beef that it's burdensome to extract the full URLs from the PDF and to match the screen shots to the thumbnails. The court thinks these obligations are within the scope of the service providers' responsibilities, and because Perfect 10 asked the judge to evaluate just one takedown notice in isolation, the court denigrates the amount of work required for Yandex to review each notice in isolation (calling Yandex's gripe "disingenous" at one point). Thus, the court grants Perfect 10's summary judgment request that this PDF takedown notice satisfied 512(c)(3).
(An aside: I find it incredible that Perfect 10's PDF approach was the most efficient way to prepare 512(c)(3) notices. It seems almost like Perfect 10 was trying to satisfy the minimum 512(c)(3) requirements using the most onerous and expensive approach for recipients. They wouldn't be that devious...would they? At minimum, Perfect 10 could have saved itself a lot of future litigation time and expense by sending more traditional notices.)
Yandex also categorically loses any 512(c) safe harbors for the period of time it didn't have a designated agent for service of notice, a step that didn't happen before 2012. Designating an agent is a clear minimum requirement for 512(c) protection, but it highlights the challenges faced by some foreign defendants. It sort of makes sense that a European search engine wouldn't satisfy a US formality, but Yandex was big enough that it should have checked off this box. Whoops.
If history has any predictive power, Perfect 10 will ultimately lose this lawsuit. Still, Perfect 10 got a couple of favorable points out of this ruling. To me, that reinforces the structural design failings of 512's safe harbor.
See more blog posts on Perfect 10.
[Photo credit: Play on ten. Success metaphor // ShutterStock]
Posted by Eric at 09:18 AM Permalink | Copyright , Derivative Liability | TrackBack (0) | Printable Version
May 09, 2013
Copyright Trolling Is Really Hard to Do Profitably--Righthaven v. Hoehn
By Eric Goldman
Righthaven LLC v. Hoehn, 2013 WL 1908876 (9th Cir. May 9, 2013)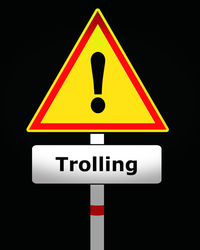 It's been a rough week for copyright trolls. First, Judge Wright destroyed the Prenda Law enterprise in a sanction-filled opinion. Second, today the Ninth Circuit emphatically rejected Righthaven's attempt to manufacture copyright standing. I don't see how either the Prenda Law outfit or Righthaven survive these blows. Both offer a good cautionary tale for anyone who thinks there's gold in copyright trolling. Not only isn't it a path to riches, but it's likely a road to ruin; I'm still waiting to see how many lawyers lose their license from the ill-fated efforts.
The Ninth Circuit says that Righthaven failed to obtain bona fide copyright transfers to Stephens Media's copyrights, despite several attempts to do so. The funny thing is, it would have been possible to satisfy the standing requirement, but only if Stephens Media had been willing to give up control of its copyrights. Instead, Stephens Media simultaneously wanted the cash from Righthaven's litigation campaign but was never comfortable enough actually giving Righthaven any real rights. Using too many double negatives, the court says:
Moreover, the contract evinced not just an intent that Righthaven receive whatever rights were necessary for it to sue, but also an intent that Stephens Media retained complete control over all exclusive rights. The problem is not that the district court did not read the contract in accordance with the parties' intent; the problem is that what the parties intended was invalid under the Copyright Act.
The final version of the Stephens Media-Righthaven deal (contained in a "Clarification and Amendment to Strategic Alliance Agreement") said that Stephens Media "convey[ed] all ownership rights in and to any identified Work to Righthaven through a Copyright Assignment so that Righthaven would be the rightful owner of the identified Work." Yet, even this contract provision failed because Righthaven had to give Stephens Media 30 days notice before exploiting the work, and Stephens Media could buy the rights back by giving 14 days' notice and paying $10. The court says:
Consequently, Righthaven was still unable to exploit any exclusive rights unless Stephens Media permitted it to. Meanwhile, Stephens Media was free to exploit the works to the full extent it wished, and it presumably would with any article that it perceived to have additional value.
Sounds like Righthaven could have benefitted from a real copyright expert to handle these provisions. Where was Dale Cendali when Righthaven needed her most?
Because Righthaven never properly procured a copyright transfer to any of Stephens Media's works, it lacked standing for all of its lawsuits based on Stephens Media's works. In turn, because Righthaven lacked standing, the Ninth Circuit vacates the lower court fair use rulings in the Hoehn and DiBiase cases (and presumably Righthaven's other fair use losses are similarly suspect), an unfortunate but logical collateral consequence.
In theory, Righthaven could try once again to acquire proper copyright transfers from Stephens Media and refile all of its lawsuits, but that won't happen. It's clear Righthaven didn't know how to litigate properly, it's clear that there's not a lot of easy profits in suing mom-and-pop bloggers who may unintentionally violate a newspaper's copyright, and Righthaven has lost all of its assets. So Righthaven is dead, and it won't be resurrected. Good riddance. The remaining mop-up issues from the Righthaven debacle include whether Stephens Media will have to cough up more money for its role in the sordid affair, and how the various state bar discipline enforcers view the conduct of some of Righthaven's attorneys.
In September 2010, I had a telephone "debate" with Steve Gibson of Righthaven. In the call, I kept pounding the point that I didn't believe his scheme could be profitable. Over the last three years, I haven't seen anything that changes my view. Copyright trolling requires a high volume of low-value cases, which requires lawyers to keep costs down--inevitably by cutting legal corners. Thus, there is an intrinsic tension between keeping costs down and generating enough bona fide copyright infringement cases to get paid off. Good data points for future copyright owners who thinks trolling is the path to riches.
Prior blog posts:
* Righthaven Hit With Another Fee/Cost Award, This Time Nearly $120k--Righthaven v. DiBiase
* Colorado Judge Drills Righthaven and Awards Attorneys' Fees--Righthaven v. Wolf
* Resetting the Righthaven Fiasco
* Righthaven Defendant Awarded $3,800 in Attorneys' Fees--Righthaven v. Leon
* Recapping Righthaven Developments from the Past Two Weeks
* Righthaven Benchslapped in Ruling Saying It Lacks Standing--Righthaven v. Democratic Underground
* Another Defense-Favorable Righthaven Ruling--Righthaven v. Choudhry
* Republishing Entire Newspaper Story is Fair Use--Righthaven v. CIO
* Blogger Wins Fair Use Defense...On a Motion to Dismiss!--Righthaven v. Realty One
[Photo Credit: trolling road sign // ShutterStock]
Posted by Eric at 10:30 AM Permalink | Copyright | TrackBack (0) | Printable Version
Yahoo's User Agreement Fails in Battle Over Dead User's Email Account--Ajemian v. Yahoo
[Post by Venkat Balasubramani]
Ajemian v. Yahoo!, 12-P-178 (Mass. Ct. App. May 7, 2013)
This is a very interesting dispute that raises the question of ownership over digital assets after a person's death.
Plaintiffs, John Ajemian's (the decedent's) executors and siblings, sued to declare his estate owner of email messages he sent and received via his Yahoo! account. Prior to filing suit, they tried to negotiate with Yahoo! to get access to the account, among other things, to notify friends of John's death and service arrangements, and to organize and administer John's assets.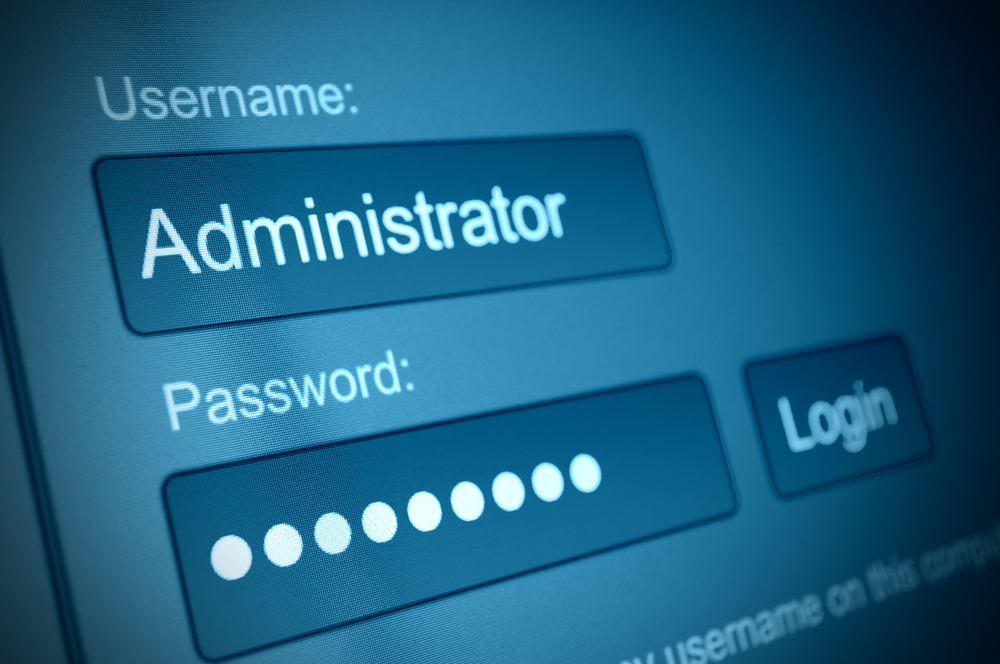 Yahoo! co-operated in providing basic subscriber information as part of an initial lawsuit, but Yahoo took the position that the Stored Communications Act barred disclosure of the message contents. A probate judge dismissed the complaint, finding that the forum selection clause required the lawsuit to be brought in California. The appeals court reverses.
Were the contract provisions reasonably communicated to the end user: On the core question of whether the online agreement is enforceable, the court says that Yahoo!'s terms should be enforced under the standards of any other agreement. The key question is whether the terms had been reasonably communicated to the end user. The terms had been amended to add a no third-party beneficiary and a "no-survivorship" clause. The court says the record is unclear as to how the initial terms, and the revised terms, were communicated to users. Because of the lack of clarity in the record on this issue, Yahoo! is not entitled to dismissal based on the forum selection clause, or based on other terms that would limit the estate's rights vis-a-vis the account.
Is the forum selection clause enforceable against the administrators?: Even assuming the terms and revisions were adequately communicated to the decedent, the court says that it would be unreasonable to enforce the forum selection clause against his estate administrators. The administrators are not parties to the agreement, which references the singular "you" in describing the counter-party to Yahoo! The decedent was domiciled in Massachusetts, and probate courts in the State of Massachusetts have a strong interest in resolving ownership questions over a resident decedent's assets. Because the lawsuit involves a narrow issue about the account contents of the account, Yahoo!'s interest in having the lawsuit resolved in California is not as strong as it otherwise might have been (e.g., if the lawsuit was about Yahoo!'s services). The court also says that the forum selection clause is overly broad, and as written requires any suit between a subscriber and Yahoo! to be brought in California.
(The probate judge concluded that Res Judicata barred the second complaint which sought the contents of the email; the appeals court reverses on this question as well.)
__
An interesting factual backdrop to the case is that as the court notes, one of the administrators actually helped the decedent set up the account and may have even "shared" the account with the decedent. (Unfortunately, he did not remember or have the password.)
The merits are a veritable thicket. Does the Stored Communications Act allow an estate to grant consent on behalf of the decedent? Earlier cases involving Facebook address the waiver issue, but none really resolve it. (Stored Communications Act Bars Disclosure of Facebook Records to Surviving Family Members in the UK; "Court Orders Facebooking Juror to Disclose Additional Facebook Posts--Juror No. 1 v. Superior Court".) There's also the distinction between copyrights in the communications and ownership of the account (i.e., the "chattel"). While the estate probably owns the copyrights to the account contents, this does not mean that it can force Yahoo! to provide access to the account itself.
It's worth looking at what (if anything) Yahoo! could have done differently here.
1. Better contract amendment process: It's tough to say definitively whether the terms of service may be vindicated down the road, but the court's approach to the terms of service issue reflects a fair amount of skepticism towards online agreements. While the court pays lip service to the fact that online agreements should be treated the same as any other contract, the court engages in some judicial contortion to not enforce the contractual terms. I'm not sure Yahoo! could do much more on this front to change the result here. On the other hand, Yahoo!'s terms contain the unfortunate "we can amend this agreement without providing you notice" language that companies would be wise to avoid.
2. Interplead the contents: Could Yahoo! have deposited the emails in the court's registry and just have abided by the court's decision? I'm not sure the Stored Communications Act envisions this, but it's not a great alternative for Yahoo! anyway. On a long term basis, this would mean that it will have some administrative involvement in far-flung jurisdictions.
3. Create a mechanism to allow users to control the fate of their accounts post-death: Google recently offered an "Inactive Account Manager," that lets people designate what happens to the accounts when they pass. (See Kash Hill's post: "Will You Use Google's Death Manager To Let Loved Ones Read Your Email When You Die?".) This sounds like a good solution, although it requires an investment of resources on Yahoo!'s part.
Yahoo! could have, per its terms of service, merely deleted the content altogether, but it took a relatively consumer-friendly approach and preserved the contents. Unfortunately, as a result, it's now embroiled in an ongoing dispute in probate court in Massachusetts.
Related posts:
Stored Communications Act Bars Disclosure of Facebook Records to Surviving Family Members in the UK
[image credit: Shutterstock / JMiks - "Login Box"]
Posted by Venkat at 08:52 AM Permalink | E-Commerce , Licensing/Contracts , Privacy/Security | Printable Version